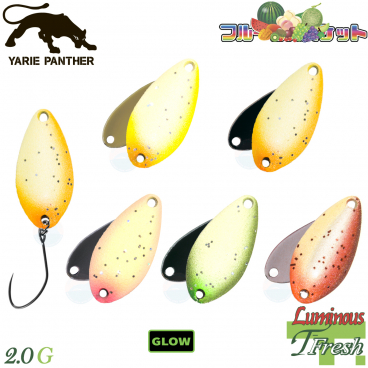 T-Fresh is produced so that beginner and intermediate anglers can enjoy area trout fishing easily. T-Fresh aims for further increasing catch rate with the same basic concept as T-Fresh. Anglers can freely manipulate T-Fresh on their own terms from a water-churning action, a wobbling action in regular retrieve to a rolling action in slow retrieve.
Fruit Luminous color
A quick flash of glow pattern on the spoon entices a bite. These spoons work well after stocking until fish becomes inactive. They will surely help increase your catch in muddy ponds and low light conditions.